Electrogenics Laboratories Ltd is an unlisted Australian public company formed in conjunction with University of Wollongong.
Electrogenics holds the worldwide exclusive rights to commercialise the MOSkinTM Technology. Electrogenics was an overall winner and winner Medtech & Pharma, Australian Technologies Competition 2020.
Electrogenics has the technology to fill a major unmet need in the Radiotherapy / Radiology Markets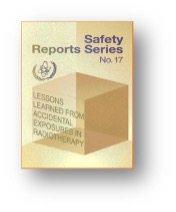 The safety of medical radiation procedures is subject to ongoing reviews. Existing radiation technology for the treatment of cancer is very complex and relies on computer control. There is no precise easy to use method to independently measure radiation skin dose available. Advanced radiation delivery technology is not matched by independent Quality Assurance technology.
The MOSkinTM Technology fills a major unmet need in the radiotherapy and radiology markets. The MOSkinTM Technology is an advanced MOSFET detector and packaging technology prototyped and developed at the Centre for Medical Radiation and Physics at the University of Wollongong (UoW) that addresses these needs. Electrogenics has the exclusive global license to the MOSkinTM Technology.
Electrogenics is working with leading product development and manufacturing partners to commercialise this unique technology.
Our aim is to become market leader in the field of in-vivo radiation skin dosimetry through clearly articulating and meeting the market need with an affordable product designed to be scalable to the required global volumes.