Management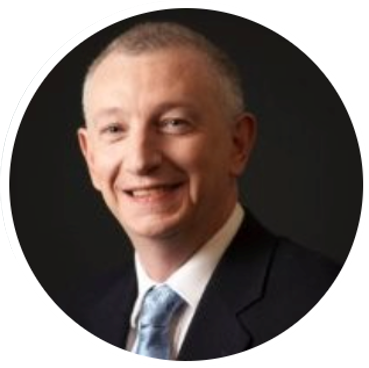 GEOFFREY NEILSON
CEO

Geoff is an experienced leader with 30 years experience across multiple business functions including strategy, sourcing, risk management, engineering, project management and research.
His executive experience includes several senior Vice President roles at ResMed (12 years), across Research and Medical Affairs, Product Development, Commercial and GTM roles and Global Supplier and Supply Chain Alliance. He was also MD at Milvella Ltd, an Ophthalmic Device company based in Sydney and Minneapolis who designed and commercialised ophthalmic instruments.
He has a B.Sc. (Hons. 1st Class) Electrical & Electronic Engineering and is a Graduate of the AICD.
Board of Directors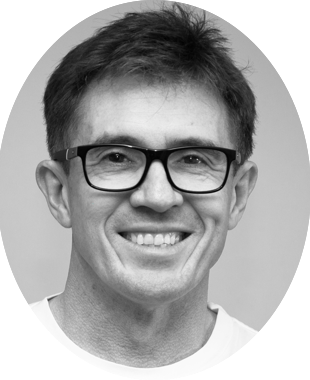 GEOFF MARSHALL
NON-EXECUTIVE DIRECTOR & CHAIR


Geoff has diverse experience as both a director and senior executive of large medical and non-medical companies. With a background across engineering and finance, his experience includes Investment Banking executive with Merrill Lynch, former PwC partner, founding MD of medical device success, Nanosonics Ltd, and COO of Mayne Health's private Hospital division. He also advises several medical device businesses in the spheres of Product and GTM development and has also chaired several private and ASX listed boards.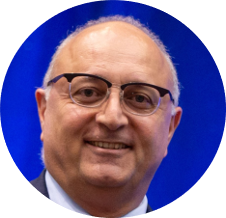 MARIO PENNISI AM
NON – EXECUTIVE DIRECTOR


Mario is a respected and experienced Director, advocate and a strategic advisor in the life Sciences arena.

Mario has held executive leadership roles in large commercial health Companies, including Mayne Heath, CEO of the Qld clinical trials network and Life Sciences Qld. He also served for several years as an Adjunct Associate Professor for the Centre for Clinical Research at UQ.

He is presently chair of Suncare community services Ltd , and a director the Qld Eye Institute, Alpine Immune Sciences, Inc, Elo Life Systems, HealthCare Impact Foundation Ltd and Omniox Au Pty Ltd. Mario brings a wealth of medical and commercial Scientific expertise to the Company.

He was made a Member, Order of Australia in 2020 for significant service to the biomedical sector, to commercialisation initiatives , and to research.

LESLEE LIU
NON – EXECUTIVE DIRECTOR


Leslee is the former COO of Sinopharm Group in China and has held senior executive and commercial roles in Organon Medical and Johnson & Johnson.

Leslee has also established and run her own successful medical distribution company in several companies in Asia. She has an MBA from Macao University of Science and Technology and a Bachelor of Business Administration in Clinical Medicine. She brings widespread experience in the development and commercialisation of advanced medical devices.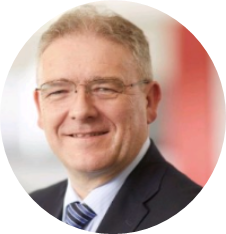 ARTHUR BRANDWOOD
NON – EXECUTIVE DIRECTOR


Arthur has served the Medtech industry for over 35 years and brings deep regulatory, product commercialisation and board governance experience.

Arthur has served as a senior regulator at TGA and founded Australia's pre-eminent regulatory firm Brandwood CKC (now Pharmalex Australia).

He is currently Executive Chair of Ellen Medical Devices, Vice President of the Australian Association of Regulatory and Clinical Scientists (ARCS) and Senior Adviser to the Asian Harmonization Working Party – supporting  capacity development in emerging markets.

Arthur is a Fellow of the US Regulatory Affairs Professional Association  and visiting Professor in Biomedical Engineering at the University of Sydney.
Advisors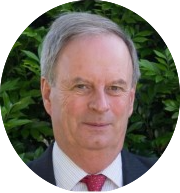 PROF MICHAEL JACKSON
MEDICAL ADVISOR MD


Michael Jackson is the Director of Radiation Oncology at Prince of Wales Hospital in Sydney, a Conjoint Associate Professor at the University of New South Wales and an Honorary Principal Fellow, School of Engineering Physics, University of Wollongong.

He has worked at the Royal Prince Alfred Hospital as Head of Department, served on the Board of the Faculty of Radiation Oncology of the Royal Australian and New Zealand College of Radiologists and as Chairman of the Radiation Oncology Group of the Clinical Oncological Society of Australia and the Australasian Brachytherapy Group as well as being an active member of the Trans-Tasman Radiation Oncology Group. He is currently the Chair of the Radiation Oncology Chapter of NSW Branch of the Royal Australian and New Zealand College of Radiologists.

JAMIE STANISTREET
MED TECH MARKETING ADVISOR


Jamie is currently the Senior Advisor to Bio Connex US and Cortical Dynamics Ltd Perth . Appointed Medtronic Managing Director of Australia & New Zealand in 2001. Prior Director of Sales & Marketing with CR Bard Australia. Served as Vice Chairman of the Medical Technology Association of Australia, Board. Over 40years experience in the Medical Device industry including 3M & Bio Spectrum.
Scientific Advisors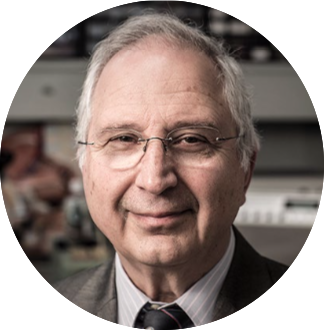 ANATOLY ROZENFELD
DISTINGUISHED PROFESSOR
University of Wollongong

Professor Rozenfeld is an internationally recognised leading researcher dedicated to developing dosimetric/sensor instrumentation for radiation therapy of cancer and space radiation protection. He has set the direction of research and commercialisation in semiconductor radiation detectors for dosimetry in medical applications. He is an esteemed researcher and the inventor of over 20 patents including MOSkin. He is the Founder and Director of the CMRP at UOW. He is a Chair of International Solid State Dosimetry Organization (ISSDO), Founder and General Chair of Mini-Micro and Nano-Dosimetry (MMND) and Innovative Technologies in Radiation Oncology (ITRO) international conference and General Chair of IEEE NSS MIC 2018 and served as a member of Radiation Instrumentation Steering Committee (RISC) IEEE NPSS.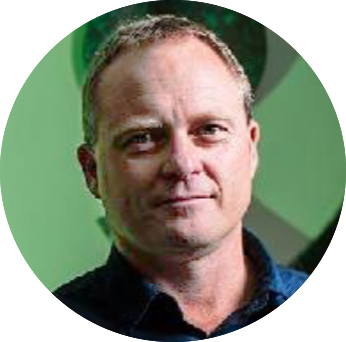 MICHAEL LERCH
PROFESSOR
University of Wollongong

Professor Michael Lerch is a founding member and Deputy Director of the CMRP at UOW. He contributes to the CMRP and its extensive IP portfolio through patent co-invention, journal publications, 2013-2018 ARC ERA submissions and research contracts and is an internationally elected member of peak bodies such as the Radiation Instrumentation Steering Committee, NPSS, IEEE. He is an invited member of the NSW Diagnostic Imaging Medical Physicist Training Program Steering Committee.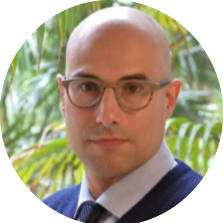 MARCO PETASECCA
ASSOCIATE PROFESSOR
University of Wollongong

Associate Professor Petasecca holds a tenured position at the School of Physics, UOW. He is an expert in radiation-hardness and characterisation of radiation effects in microelectronic integrated circuits and has led the development of electronic readout systems used in the MOSkin detector technologies and their clinical testing.

MOSkin Development Partners

Genesys Electrogenics Design will finalise the engineering / electronics of the MOSkin Technology sensor design for wireless reading of its output using Bluetooth technology. Genesys provides an ISO 13485:2016 certified electronic product and software development service from initial concept through to volume production. It has an industry-wide reputation for efficiently delivering high quality, innovative, state-of-the-art solutions that are commercially ready.
https://www.genesysdesign.com.au/


Design and Industry will finalise the industrial design, packaging and any other additional requirements required, such as sterilisation etc. Design + Industry is an ISO 13485:2016 certified industrial design and product development consultancy, with over 50 industrial designers and mechanical engineers in their Sydney and Melbourne studios.
https://www.design-industry.com.au/


DISTRIBUTION PARTNERS
AUSTRALIA

Point Blank Medical is a leading Australian owned surgical supply and distribution company headquartered in Sydney with a national footprint across Australia. They are the exclusive Australian distributor of the MOSkin Technology. Point Blank Medical specialises in ground-breaking products for radiology, spinal, orthopaedic and neurosurgery which ensure the best outcomes for patients undergoing treatment or surgery. Point Blank Medical has a strong reputation for introducing and distributing new, cutting edge surgical innovations and products in specialised medical areas combined with strong surgeon relationships. A key strength is their expertise and ability to identify significant potential growth markets and procure industry leading products that best serve those growth areas. Point Blank Medical is highly regarded for its consultancy services to companies seeking entry into the Australian health care markets for surgical hardware, hospital consumables for surgery and radiology.
http://www.pointblankmedical.com