BOARD OF DIRECTORS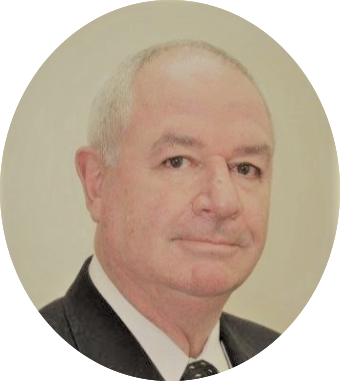 KIM LYLE

EXECUTIVE CHAIRMAN & INTERIM CEO
B Com (UNSW)


Kim has served as Chairman, CEO or Executive Director on the boards of six Australian public companies, two of which were ASX- listed. Prior positions held include head financial analyst for Amoco Australia (money markets), national sales manager for the stockbroker ANZ McCaughan Limited as an external auditor with Deloittes. Over the last 25 years he has consulted in Australian equity markets developing and implementing business commercialisation strategies and partnerships, restructuring debt and equity portfolios, facilitating capital investments and the quotation of numerous public companies on the Australian Stock Exchange (ASX).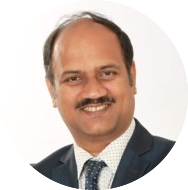 SRIKANTH MARKONDA

EXECUTIVE DIRECTOR & COO
M Tech (IIT Chennai), PMI PMP, AI (MIT)


Sri holds a Master of Technology from IIT – Chennai, is certified in Artificial Intelligence from MIT, and a Certified Project Management Professional from PMI since 2004. Sri has served as the Global CTO & COO of Emagine International leading a team of over 100 across Australia, Asia, Africa, and the Middle East, Associate Director / Portfolio Manager with Verizon and Regional Group Manager with Infosys. his focus is on designing and implementing quality control system frameworks such as ISO 14001, 27001, CMMI, Lean and ITIL for outsourced manufacturing and outsourced product distribution.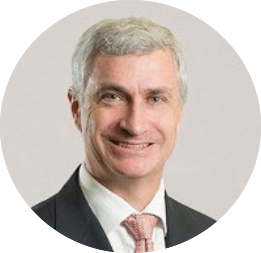 DAVID WALKER

NON-EXECUTIVE DIRECTOR LEGAL & COMPANY SECRETARY
BA/LLB (Hons) (UTas), M Tax (UMelb), Diploma in Corporate Finance (SIA)


David has been an executive director of 3 public companies, including VeroGuard Systems Holdings Limited and Nexcan Laboratories Limited, and a non-executive director of eChoice Limited, an ASX listed company. David is a corporate lawyer with 30 years commercial practice experience in Sydney, Hong Kong and Melbourne, including 25 years as a senior partner in firms. He manages all aspects of ELL's business transactions, including structuring of commercial agreements, comprehensive due diligence, negotiation of the final terms and formal documentation
preparation.



SCIENTIFIC ADVISERS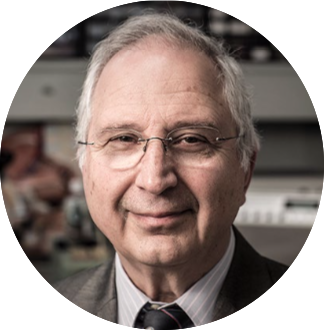 ANATOLY ROZENFELD

DISTINGUISHED PROFESSOR
University of Wollongong

Professor Rozenfeld is an internationally recognised leading researcher dedicated to developing dosimetric/sensor instrumentation for radiation therapy of cancer and space radiation protection. He has set the direction of research and commercialisation in semiconductor radiation detectors for dosimetry in medical applications. He is an esteemed researcher and the inventor of over 20 patents including MOSkin. He is the Founder and Director of the CMRP at UOW. He is a Chair of International Solid State Dosimetry Organization (ISSDO), Founder and General Chair of Mini-Micro and Nano-Dosimetry (MMND) and Innovative Technologies in Radiation Oncology (ITRO) international conference and General Chair of IEEE NSS MIC 2018 and served as a member of Radiation Instrumentation Steering Committee (RISC) IEEE NPSS.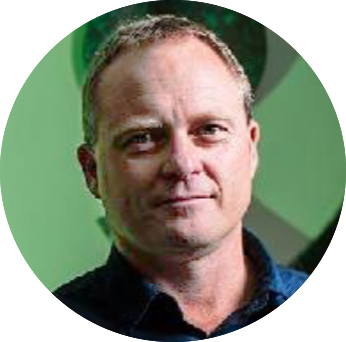 MICHAEL LERCH

PROFESSOR
University of Wollongong

Professor Michael Lerch is a founding member and Deputy Director of the CMRP at UOW. He contributes to the CMRP and its extensive IP portfolio through patent co-invention, journal publications, 2013-2018 ARC ERA submissions and research contracts and is an internationally elected member of peak bodies such as the Radiation Instrumentation Steering Committee, NPSS, IEEE. He is an invited member of the NSW Diagnostic Imaging Medical Physicist Training Program Steering Committee.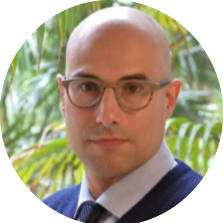 MARCO PETASECCA

ASSOCIATE PROFESSOR
University of Wollongong

Associate Professor Petasecca holds a tenured position at the School of Physics, UOW. He is an expert in radiation-hardness and characterisation of radiation effects in microelectronic integrated circuits and has led the development of electronic readout systems used in the MOSkin detector technologies and their clinical testing.



MOSkin DEVELOPMENT PARTNERS

Genesys Electrogenics Design will finalise the engineering / electronics of the MOSkin Technology sensor design for wireless reading of its output using Bluetooth technology. Genesys provides an ISO 13485:2016 certified electronic product and software development service from initial concept through to volume production. It has an industry-wide reputation for efficiently delivering high quality, innovative, state-of-the-art solutions that are commercially ready.
https://www.genesysdesign.com.au/

Brandwood CKC will ensure regulatory compliance and the obtaining of approvals from the FDA, TGA and any other global regulatory bodies. Brandwood CKC is the premier regulatory and quality systems consultancy in Australia serving local and international health science innovators for more than 20 years. They are headquartered in Sydney with international offices in Los Angeles, Wellington, Beijing, Taipei, Hong Kong and Hyderabad.

Design and Industry will finalise the industrial design, packaging and any other additional requirements required, such as sterilisation etc. Design + Industry is an ISO 13485:2016 certified industrial design and product development consultancy, with over 50 industrial designers and mechanical engineers in their Sydney and Melbourne studios.
https://www.design-industry.com.au/


DISTRIBUTION PARTNERS
AUSTRALIA

Point Blank Medical is a leading Australian owned surgical supply and distribution company headquartered in Sydney with a national footprint across Australia. They are the exclusive Australian distributor of the MOSkin Technology. Point Blank Medical specialises in ground-breaking products for radiology, spinal, orthopaedic and neurosurgery which ensure the best outcomes for patients undergoing treatment or surgery. Point Blank Medical has a strong reputation for introducing and distributing new, cutting edge surgical innovations and products in specialised medical areas combined with strong surgeon relationships. A key strength is their expertise and ability to identify significant potential growth markets and procure industry leading products that best serve those growth areas. Point Blank Medical is highly regarded for its consultancy services to companies seeking entry into the Australian health care markets for surgical hardware, hospital consumables for surgery and radiology.
http://www.pointblankmedical.com
ASEAN AND HONG KONG

Electrogenics has partnered with Transmedic Group, as Electrogenic's exclusive ASEAN and Hong Kong distributor of the MOSkin technology.
Transmedic was founded in 1980 with the aim of becoming the top specialist in the advanced medical technology arena in Southeast Asia. Headquartered in Singapore, they have since grown their presence in 7 countries and have a staff of 506 people.
Transmedic is a medical devices distribution specialist. A leading provider of advanced medical technologies including radiation therapy, education and training and post-sales support.